Online slots are among the most popular forms of gambling. We've created a list of the top ten video slots by Rival that you can play during the upcoming holidays. Everyone knows that Christmas is a special time of the year. So if you try your luck on one of the games from the list, there's a chance that your holiday will start earlier.
1. Snow Wonder
There's nothing like a holiday-themed slot to start the list. The central theme in Snow Wonder is the winter season. While the game offers a vintage grid, there are several improvements that players are going to enjoy. All symbols in the game are inspired by classic slots. There is a liberty bell, a cherry, bars, and of course, lucky sevens. The player can also select the coin size. The rules for playing this slot are easy, so you won't spend hours trying to figure out how to start playing.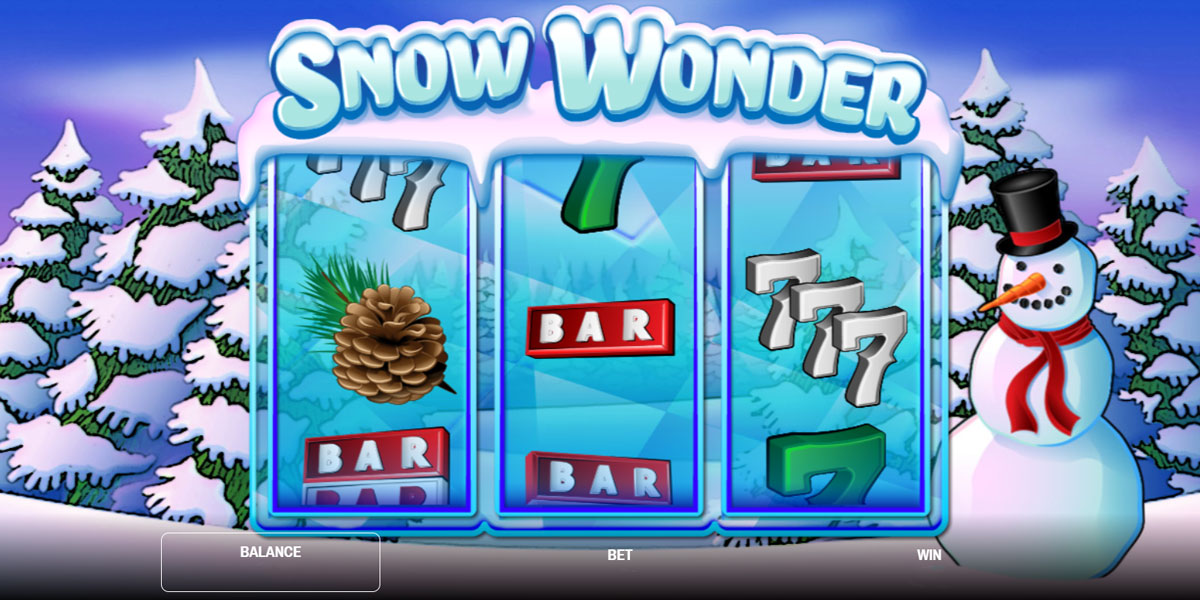 2. Winter Wonders
Another slot inspired by holidays is Winter Wonders. With this game, you're going to get a chance to embrace the winter season fully and win a lot if you're lucky enough! The game offers a standard three-by-five grid and fifteen paylines. The symbols in the game follow the main theme, and there are sleds, ornaments, Christmas trees, and many more. There are also scatter and wild symbols that can significantly increase your winnings. Furthermore, you can win up to ten free spins if you're in luck.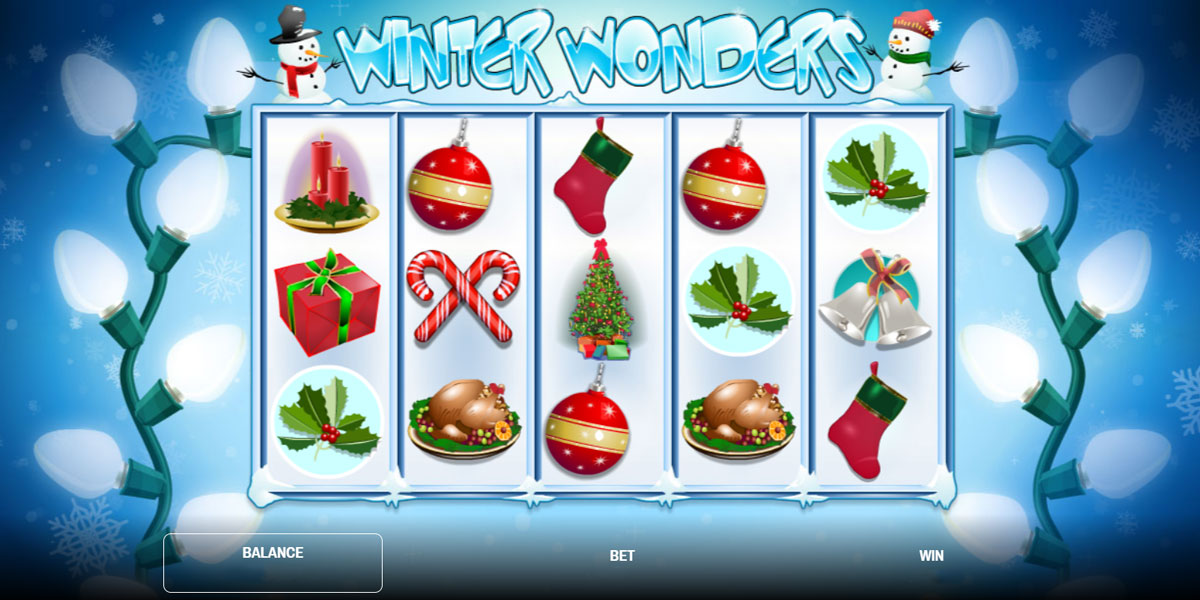 3. Misfit Toyland
In Misfit Toyland, you will get a chance to visit Santa Claus himself. Who would want to miss the unique opportunity to see where the magic is created? One of the most exciting parts of this slot is symbols. Misfit Toyland offers toys that you won't be able to find anywhere else. How often can you see a basketball that is shaped like a cube or a nut-cracker that's allergic to nuts? Furthermore, this slot machine offers 243 ways to win and bonus games with free spins. This unique game is beautifully designed, and Rival have obviously gone above and beyond all reasonable expectations to deliver such a compelling masterpiece!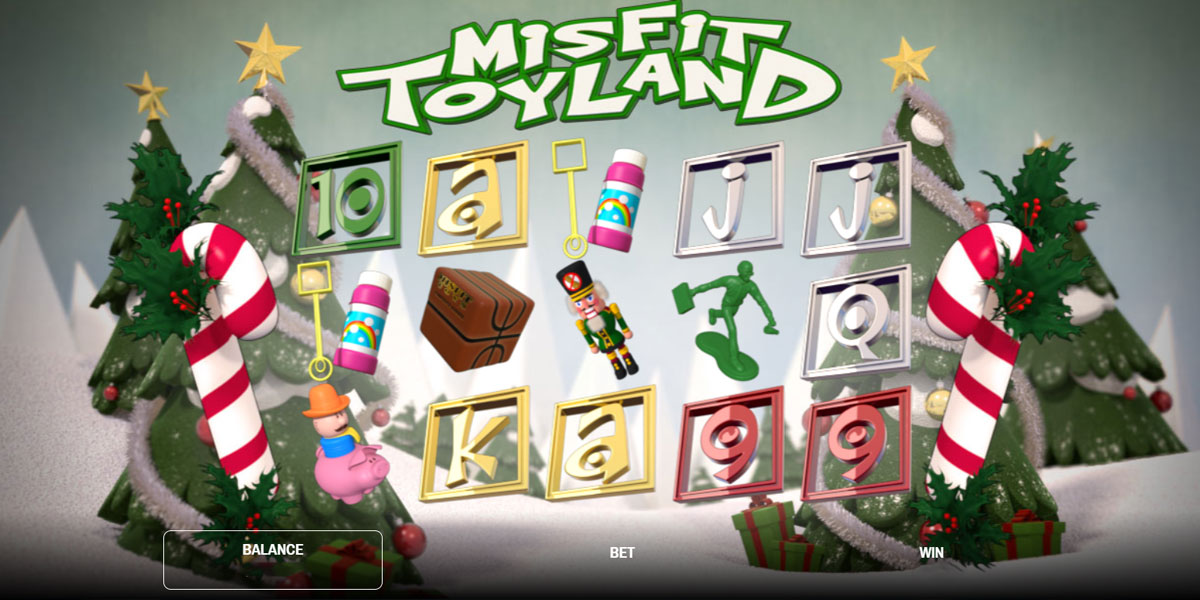 4. Jack Frost
Among the recent additions to the Rival Gaming repertoire is Jack Frost. Here, you're going to witness a battle that will determine who's going to be able to control the weather. So, is Jack Frost really going to triumph over Harold Heat? Well, there's only one way to find out. In this game, the player has full control over the coin size, and they can pick up to twenty-five paylines. The entire slot is based on the perpetual clash of the two main characters. Each side of the coin will offer something unique and different. Of course, the most exciting part of the game is rewards and potential prizes. Jack Frost is up to the usual quality of Rival's slots, while also adding more bonuses and prizes as well.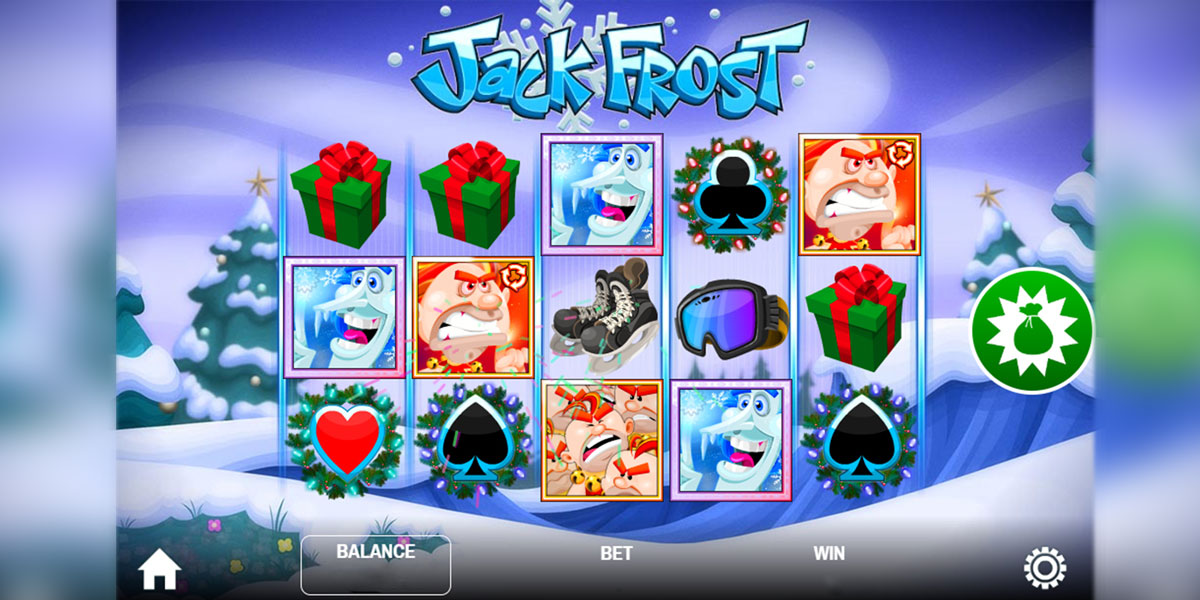 5. Reel Circus
As the name suggests, the central theme of the game is a circus. Among the attractions of this circus, you will see a bearded lady, elephants, lions, acrobats, clowns, and many more. Even though this slot doesn't follow the holiday season, yet over the years, it has become a classic. Of course, the most exciting part is the rewards! So if you manage to collect five scatter symbols, you'll get a hundred times your initial bet. And as far as the circus is concerned, it's always the perfect time of year.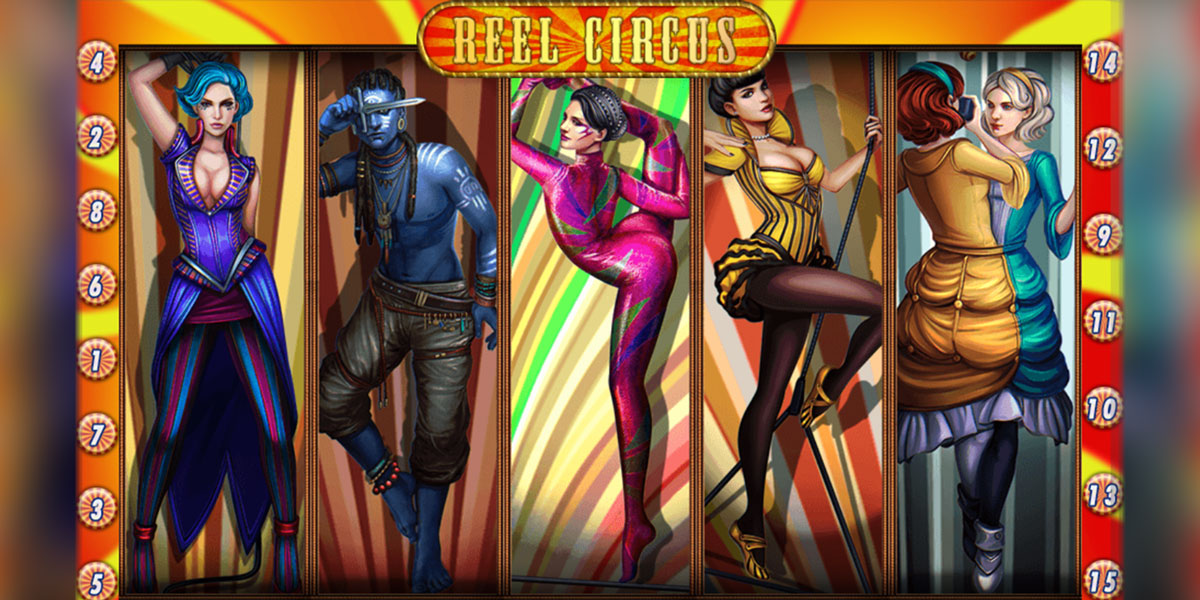 6. Fixer Upper
Ever dreamed of renovating your home? Well, with Fixer Upper, you'll get the opportunity to do precisely that. Your goal is to join a couple who are trying to create a perfect home for themselves. Each of the symbols in the game will represent the tools needed for the renovations. Fixer Upper offers you several bonus features, and each time, you're going to try and fix a different part of the house. Furthermore, each feature is a different minigame. These are unlike anything you've ever encountered in video slots. Fixer Upper is undoubtedly among the most popular slots available at online casinos.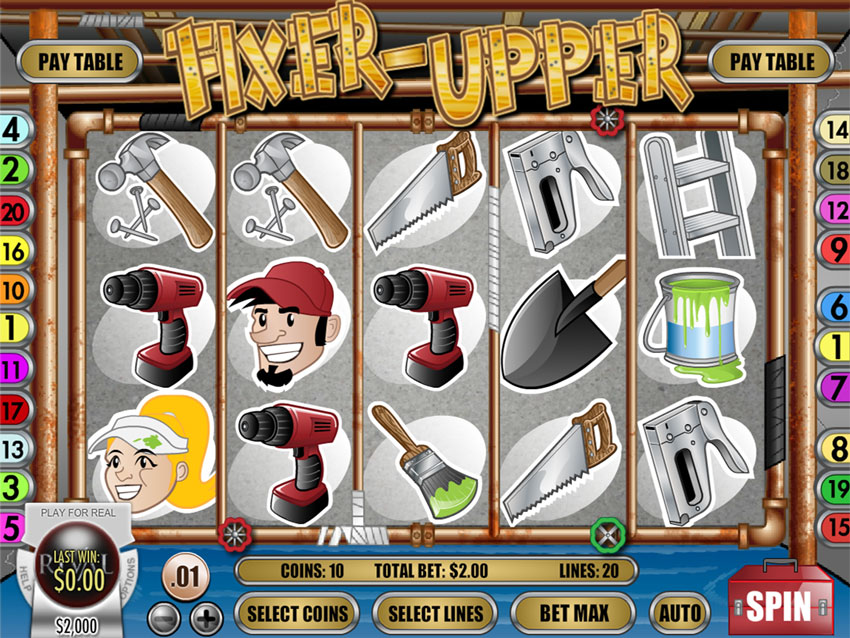 7. As Reels Turn
Another innovation by Rival Gaming is i-Slots. Instead of playing standard slots, which can get rather boring, you can enjoy Rival's i-Slots, which offer you an interactive experience with a thrilling story. The game quickly became a classic, and there are several sequels as well.
With this game, you're going to feel like you're watching an exciting TV show. Whenever you collect specific symbols, the story will continue, and you can then move to the next screen, where you'll get to discover what happens next. And the best thing about As the Reels Turn slot is that you can get some impressive cash prizes. This i-Slot has quickly become almost evergreen, and even if it's not really a Christmas-themed slot, there are still some great reasons to give it a try during the holidays.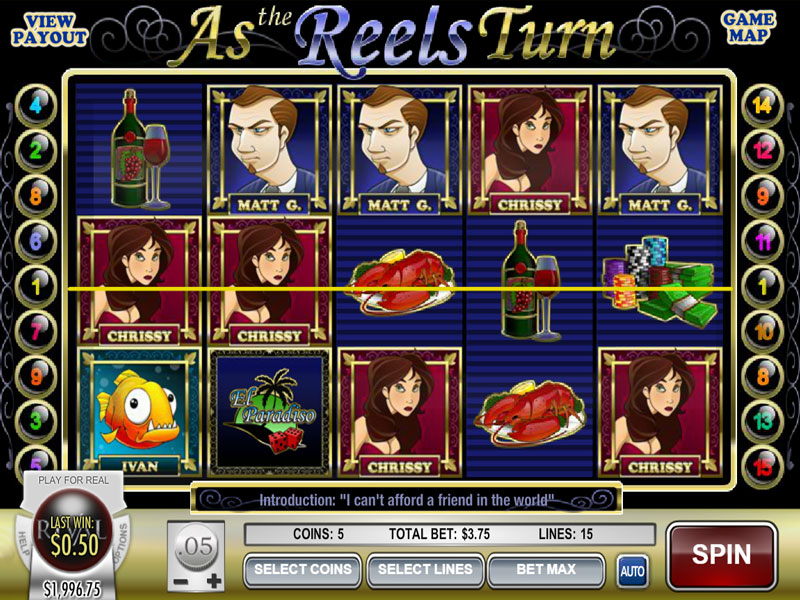 8. Cosmic Quest
The first part of the series gives you an opportunity to travel the galaxy and discover its secrets. But beware: if you want your mission to succeed, you'll have to collect some items that are essential for your journey. Each symbol represents something you'll need during your quest. And as the slot progresses, you'll get the chance to redeem some free spins and bonus prizes and win real money. There are also several bonus features, so you should keep an eye on the scatter symbols too!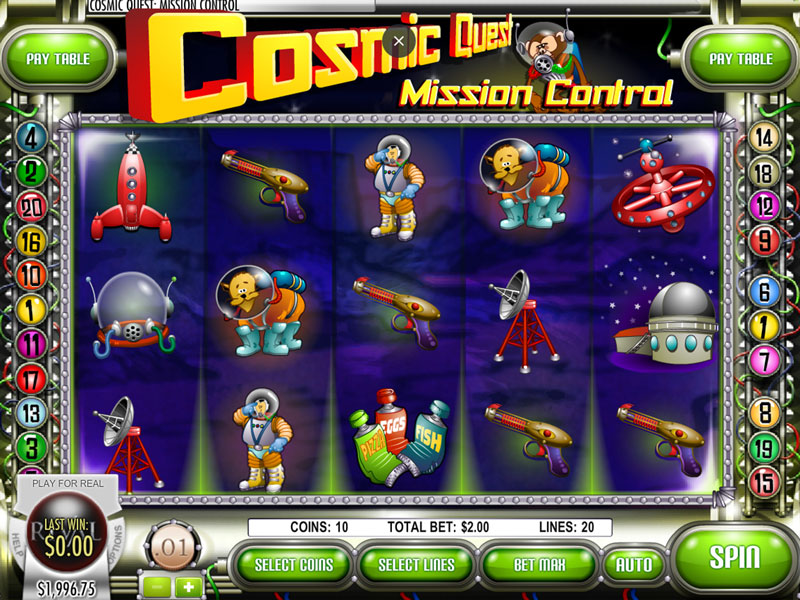 9. Cirque du Slots
As soon as the game starts, the intro will give you a glimpse into what you can expect from this interactive slot by Rival. Similarly to the other i-Slot we just mentioned, you're going to experience a unique and thrilling story behind the circus act.
However, the most exciting part of the game is the exciting bonuses and rewards. During the feature, the player can get wild symbols that expand not only horizontally but vertically as well. Cirque du Slots offers a standard five-by-three grid with twenty-five paylines. There are three acts, and if you're fortunate enough, you'll get the chance to uncover the secret behind this incredible slot game.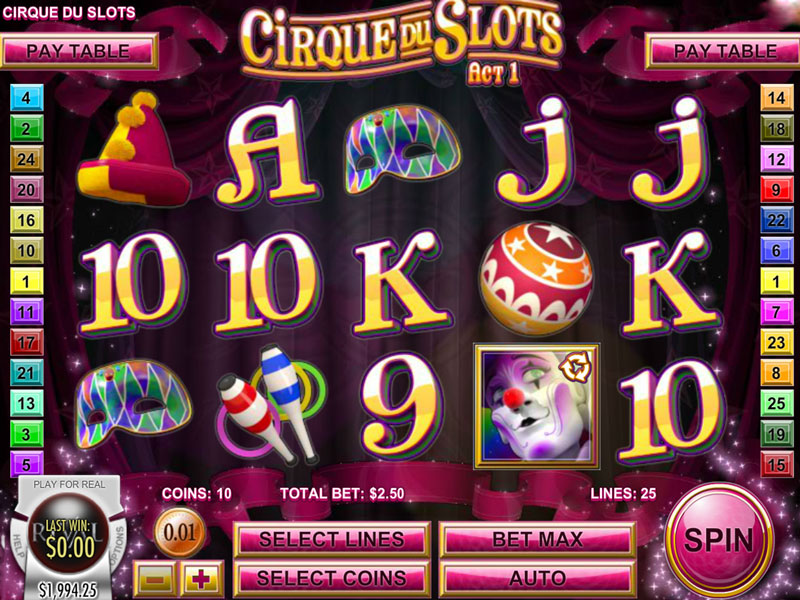 10. Mighty Aphrodite
There are two things that we all want for the holidays — money and love! And fortunately, Mighty Aphrodite is here to give you both. Aphrodite herself is going to accompany you every step of the way; and by playing the slot, you'll get a unique chance to win up to six hundred thousand coins. Could there possibly be a better way to start your holiday season?
Aphrodite is a Greek goddess, and she's often associated with love and beauty. The player will notice that the goddess will act as a stacked wild, and she can substitute for any icon in the game. Other icons are inspired by Greek mythology, and Pegasus will help you trigger the bonus feature. Mighty Aphrodite is undoubtedly a slot fitting for the goddess of beauty.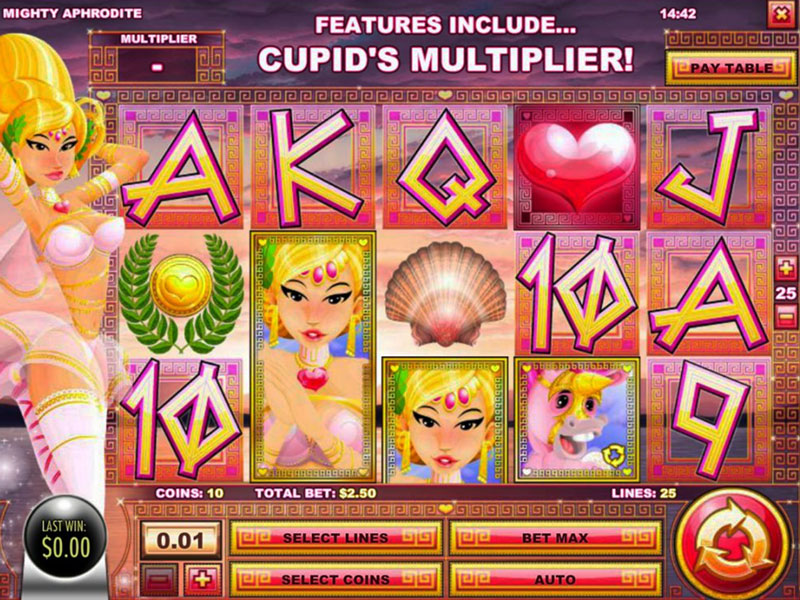 Summary
Rival is among the best software developers, and they have created incredible games that are sure to last you through the holiday season. The only thing that's left for you to do now is to try your luck and see how fortunate you are!
FAQ
Where can I play Rival slots?
There are many online casinos that offer games by this developer. You can try any of the games from the list in Eclipse Casino.
Can I win real money by playing these slots?
Yes. All of the slots from the list are available in both free play and real-money versions. You will have to deposit money or claim one of the bonuses if you want to try real mode. However, if you opt for free mode, you won't be able to win money.
Can players from the U.S. play these games?
Yes. Rival casinos are known to accept players from the U.S. Eclipse Casino accepts players from the U.S., and you are free to play any of the games we've mentioned.
Are there any bonuses for slot machines?
Yes. Most casinos offer both deposit and no-deposit bonuses that you can use to play the games we mentioned. If you find a deposit bonus, you'll receive a matching bonus, depending of course on the sum you deposited.