It's 2019 and technological development is at an all-time high. And it's going to be this way right up to 2020, when the scale of development progresses even further. As time goes by, technology consistently improves and reaches previously heights that were previously unimaginable. If you want to stay in the loop with the world of the internet and technology, even one month's break can leave you trailing behind.
So, what have been (and will be) some of the latest tech trends of the gambling industry in 2019? The online gaming industry has taken over land-based casinos and has become more popular in recent years. It had a slow start in the 1990s, but the convenience of being able to play from home instead of traveling to a physical casino had to win out at some point! However, real casinos are far from being a thing of the past. They are also implementing new technologies to keep up with the times, and to offer the best possible experiences for their customers.
We're going to look into ten gambling industry trends, covering both land-based casinos and some of the online gambling trends 2019 has on offer. Let's start with the switch from playing games on your laptop to doing it on your mobile devices.
Mobile Gambling Trends
While mobile games are kind of revolutionary new thing just introduced this year, in 2019 we'll see an even bigger rise in the trend of video games being accessible from a mobile app. The use of mobile devices is steadily rising, with consumers finding them more convenient than laptops. So now you can have your favorite casino games in the palm of your hand. With mobile games, you're able to access games like slot machines and poker on the go, no matter where you are. If you're commuting on the metro, standing in a bank line, or just sitting in your couch, too lazy to get up and take the laptop… Well, we now have the technology to kill time and play a few spins, no matter the situation!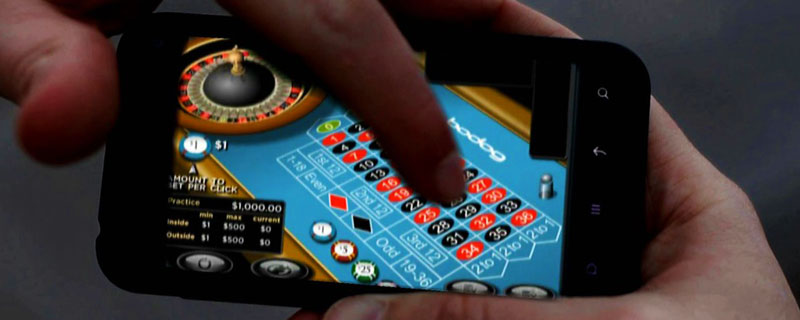 In 2018, as compared to the year before, there's been a rise in mobile gambling by almost two-fifths (37%), with the most popular type of gambling being sports betting. Online casinos must adapt to this new behavioral trend if they wish to remain relevant and keep attracting players. Some casinos have created iOS and Android apps, but they also need to make sure their website has mobile compatibility, for those users who prefer in-browser gaming. Furthermore, the number of games that have a mobile version is still small. Most casinos offer only a limited selection of games for mobile users, and in 2019, we'll see a change in this, with providers working on making the majority of their games becoming mobile-friendly.
Live Gaming
While we're on the topic of gambling industry trends in 2019, there is another segment that is not completely new, but that is going to finally gain its wings in the near future. Live gambling allows us to play table games in front of a live dealer and test ourselves against other players. Essentially, it brings the casino to our home! How it actually works is that they set up cameras and microphones in a casino game room and then broadcast the footage. With live streaming, everything happens in real-time; meaning the dealer in front of you is actually doing their job somewhere on the other side of the globe.
Live gaming gives us the opportunity to play against other players (even people we don't know) from the comfort of our homes. For instance, we can play in a live poker tournament against players from all over the world, without even having to put our clothes on. As the Internet connections grow in stability and rapidity, we'll have more opportunities on offer; with more casino rooms being able to facilitate live gambling, and more and more games coming out with better streaming quality.
Virtual Reality
One of the newest additions to the world of gaming is virtual reality. Companies like Oculus Rift and Vive have pioneered virtual and augmented reality technologies. Now, they're spreading further to many other industries, and gambling is no exception. With a VR headset, you'll be able to have an immersive experience and go visit a real-life Las Vegas casino without ever once leaving your home.
There are online casinos which already implement this technology. So now, with VR, you can play a game which will make you feel as if you're in a real casino. You can walk around the gaming floor, go to a bar, and have a smoke. Once you get to a game you can sit at a table with other players and a live dealer.
As the VR tech improves, games will become more complex and realistic. For example, let's say you play live VR poker. You'll be able to see the other players at the table and read their reactions. This will give you the chance to call their bluffs thanks to their twitchy body language as if they're sitting right next to you.
Improved Game Designs
Remember Space Invaders? Now compare the graphics to the latest PS games like Red Dead Redemption 2. Worlds apart! And as better and better development possibilities arise, they are able to create better-looking, and even more importantly, better-running games. A few years back, 3D entered the world of online slot machines; and in 2019, we can expect to have more and more games with 3D animations. Many players went away from their slot-playing habit due to the repetitiveness and predictability of such games. However, 3D brought a lot of them back, offering a new look and a completely new feeling to the game.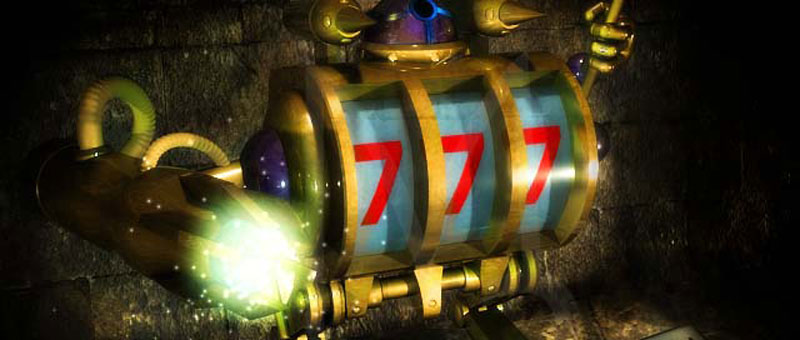 Additionally, we will see games with more creative designs. Providers now do research to find some of the most trending topics; and then people go out and tailor their designs accordingly. Consequently, this year we've seen many new games which revolve around popular movies and series: such as Marvel's Avengers, Game of Thrones, and Breaking Bad.
Providers are also able to offer mobile games with high-quality graphics so that they stop looking blocky and pixelated. With smartphones becoming as strong as desktop PCs and laptops themselves, they are able to run more demanding programs; and as a result, the games are more enjoyable.
Artificial Intelligence
Artificial intelligence — or AI for short — is a technology that, brought into the gambling world, can make your experience a much more enjoyable one. Although still more of an exception than a rule, the use of AI in online casinos will soon become virtually mandatory for anyone who wants to please their customers.
Artificial intelligence collects various data about you as a player, such as your playing log — what your favorite games are, how often you play, and so on. After that, AI analyzes that data, in order to create recommendations tailored specifically to your needs. The software will also recommend you some other games you should try out. It will also tell you which bonuses are available that go hand-in-hand with your play history. Furthermore, AI is also responsible for some other software functions, such as speech recognition.
That's not where the fun stops. AI, coupled with the IoT (Internet of things) can use the data collected to help you in your decision-making process. Like those fitness apps which inform you when you should work out and how many calories you should eat, gambling IoT can suggest which strategies you should utilize in a specific game. They can also guide you and recommend when it's probably best to stop playing and cut your losses. When IoT and AI fully become part of casino software (which we expect to happen very soon!) the user experience will be truly incomparable.
Blockchain
Blockchain technology and cryptocurrencies have entered the scene before the turn of the year, but it still isn't as frequent as one would hope for. However, in 2019, that trend is about to change. More and more casinos are now opening their doors to accepting transactions in cryptocurrencies. E-Wallet options such as bitcoin, litecoin, and monero are used in a rising number of casinos, while you can find a growing number of crypto-casinos online as well (i.e. casinos which only operate with cryptocurrencies).
The main advantage of cryptocurrencies is the transaction speed. Since they're not going through bank processes, money goes from one account to another in a matter of seconds! On top of that, cryptocurrencies use a digital distributed ledger that provides anonymity, something which is especially appreciated in online gambling. With this ledger, casinos themselves can create games based on blockchain, which gives them the opportunity to offer provably fair games that run entirely autonomously.
Cashless Transactions
Going on further with this line of inquiry, we can see that cashless transactions were introduced with the birth of online casinos. Since you can't give them physical money, you have to make your transaction via an online platform (like PayPal or Neteller), or via a credit card. Today, these transactions happen instantly; especially when you're dealing with cryptocurrencies, which don't go through banks.
To speed up the process, physical casinos have recently introduced withdrawal coupons. The idea behind them is that players no longer have to come into a casino with rolls of money (risking theft along the way) and can use the coupons as well. So whenever you get a win, some casinos now issue you a coupon which you can cash in on your way out. Alternatively, you can come back with it and use it as playing money. This way, you don't have to come with a briefcase filled with money. Instead, all you need is that piece of paper.
RFID & GPS
This one is more relevant to land-based casinos. RFID (Radio Frequency IDentification) and GPS (Global Positioning System) are technologies which have been in use for quite some time. With them, you can now use your Maps app and find anything you need with just a couple of phone taps. But, that's one side of the story. How do you think they come up with recommendations for you? RFID and GPS track your past activities and consumer history so that companies and places which you will appreciate can pop up on your screen.
In casino terms, casino owners can now utilize these two systems to better identify what type of player are you, and indeed if you're actually a player at all. So it's no coincidence that whenever a high-rolling player walks into a casino, the floor managers actually manage to spot them right away.
Facial Recognition
With the development of the Internet and computer technology in general, it's only logical that cybercrime is on the rise as well! In 2019, casinos will introduce new measures to combat the hijacking of a transaction, or someone assuming your identity and stealing your account.
One such measure is facial recognition. Many websites will now require you to pass a facial recognition test, in order for you to be able to authorize a transaction. By doing this, they assure their players that only you can access your account and make a deposit with a payment method in your name.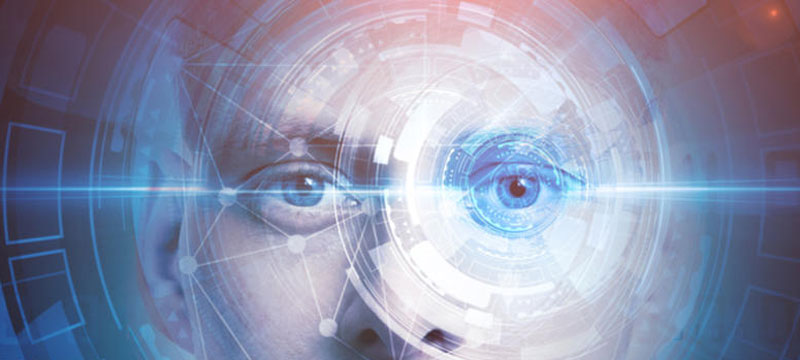 They are also in use in physical casinos. All across the gaming floor, they have implemented high-end cameras which can identify anyone from far away. Consequently, whenever someone attempts a scam, casino management will easily identify them and apprehend them. And if they show up again, they won't even get to affect another game, as they will be recognized right at the entry point! Without these scammers, the regularity of the game is will secured, which ultimately benefits both the casinos and the players.
Security
Although the Internet has been around for almost thirty years now, there are still many skeptics when it comes to making online transactions. People still doubt there's enough security in sending over money through the web, fearing that leaving their credit card information will be harmful. However, in recent years, this has not been the case. Most online casinos (at least the credible ones) use encryption technology, which makes it difficult for hackers to break into a system and access your personal information.
Encryption technology means that the system assigns a key for each transaction, and to access the details of the transaction, you need the key. Casinos use 128-bit or 256-bit technology; these names mean that the security keys are 128 or 256 bit long. In 2019, online gambling technology will only improve its security measures further and make encryption even more complex. As a result, hackers simply won't have enough time to break the code. The idea is that if a key is long enough, the time needed to break it would be too long for cybercriminals to be successful. In time, password crackers get better, so encryption technology needs to evolve as well. In 2019, many casinos use the same level of security as governments around the world do.
Furthermore, another new casino industry trend when it comes to security is the use of MPLS (MultiProtocol Label Switching). With the MPLS, they send information selecting the quickest and shortest routes possible. Consequently, you can rest assured that your transaction will take just a couple of milliseconds. Coupled with encryption, this means that sending and receiving money online is a very safe affair.
It Only Gets Bigger from Here
The gambling industry, especially online gambling, has been on the rise in the last few years; and the trend is continuing in 2019. More and more people are now going to online casinos to play a few games, with convenience and the accessibility proving to be too big of a lure to resist.
This year, we expect to see an even bigger increase in the number of players. This is because more and more countries are beginning to agree with the premise that online gambling shouldn't be illegal, meaning that new markets are now going to form. Eastern Europe, Asia, and Africa (parts of them, at least) all represent untapped markets with huge potential. Of course, with the rise of customers, there's also the rising threat of cybercrime. But online casinos do combat this threat by implementing state-of-the-art security technology to prevent any wrongdoing.
Finally, with the ongoing development of technology, we can now enjoy casino games which have top-shelf functionality and breathtaking graphics. And by the looks of it, it's only going to get better!