Ever since its modest beginnings back in the nineties, online gambling has been a lucrative market, offering gamblers a chance to play their favorite casino games without setting foot in a land-based casino.
A recent survey shows that almost 83 million Americans have tried gambling online at least once. Not to mention that one in four Australians visit online gambling sites regularly to have a spin or two at their beloved pokies!
Online casino owners are aware that if they want to stay at the top of their game and beat the competition (which is getting tighter every day!), they have to offer a truly out-of-this-world gambling experience that won't be easily matched. And that is how virtual reality technology stepped into the buzzing world of online gambling.
If you are a seasoned online gambler and your gameplay has become predictive and uneventful, don't worry! Virtual reality casino is going to provide you with a mind-blowing gambling experience you will never forget.
Gambling in virtual reality casinos will offer you a chance to see what gambling would look like in a famous Vegas casino without leaving your house or spending a dime on an expensive trip.
Imagine this: you just had a tough day at work, and you really need to change the scenery and forget all about it.
All you need to do is put on a VR headset, and you'll find yourself in the middle of a real-life casino where you can have a welcome drink at the bar before you head out to the poker table to have a face-to-face meeting with your rivals.
But before we take a step into the future of online gambling, let's see how it all started first!
The Baby Steps of Virtual Gaming Experience
Imagine if Virtual Reality had a Facebook account. Well, the timeline of life-changing events would have to look something like this: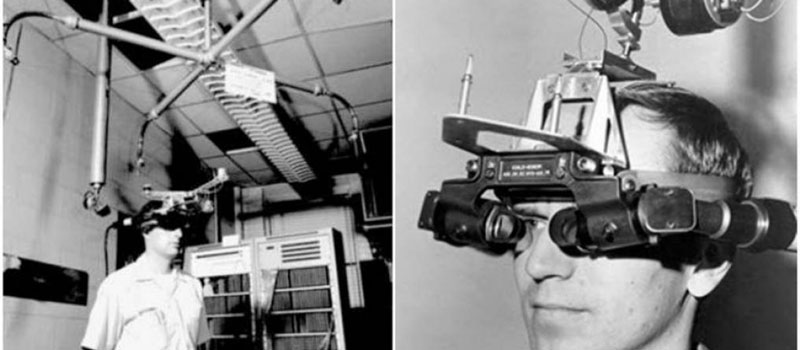 The '60s — Everything started with Stereorama, and continued with the full-mounted display called the " Sword of Damocles;" this was something they had to hang from the ceiling since it was actually too heavy to wear.
The '80s —  Attary created the first battle game that you could control with 3D graphics and goggles.
The '90s — This decade brought us the first Sega VR gaming kit, which was created for their games and their playing console. They provided the users with LCD screens, stereo headphones, and sensors that detected head movements.
2010 — Brought the Oculus Rift virtual reality system to the light of day. This prototype offered players 90-degree rotational vision.
2013 — Oculus enhanced its performances by teaming up with Valve. They improved their displays and extended the area you could track with a headset on. These features then became standard for all Oculus Rift headsets.
2014 — Facebook seized the opportunity to buy the Oculus Rift VR system for $2 billion. Today, Oculus Rift is the leading virtual technology equipment in the world of online gambling.
The reason for this may well lie in the fact that the first virtual reality casino on the gambling market, "Slots Million," requires players who are eager to try out virtual reality casino games to use the Oculus Rift equipment.
Nowadays Oculus Rift is getting some serious competition: as HTC, Samsung, and Sony PlayStation have devised their virtual reality gaming systems.
How This Exciting Gambling Concept Works
Now let's get try and learn the ropes of virtual gambling. First of all, you need to check if your computer is strong enough to support this demanding technology. You'll be able to find VR gambling system requirements in every virtual casino you visit.
Then, you have to buy essential virtual reality equipment like the helmet, headphones, and various sensors to have the ultimate virtual reality experience.
Once you're all geared up, you can put your helmet on and jump into the extraordinary world of virtual reality gambling.
We have tried it, and we can say that it really does feel like you are taking a tour around a high-end Las Vegas Casino. There is even a classy bar where you can hang out before you decide what game to play. Once you decide what casino game you want to put your money on, head on out to the slots section. And if you love table games, check out the Roulette table, where you will be able to interact with other players or the dealer.
1. VR Slots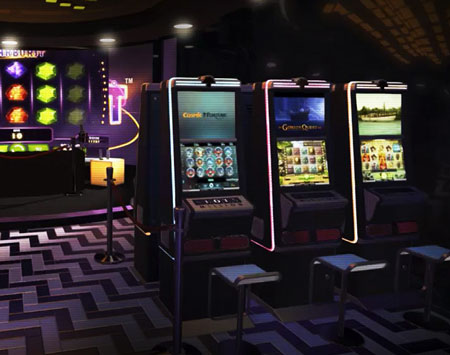 The entire concept of a virtual reality casino is still in its infancy, the range of virtual reality games is still narrow: including VR Slots, VR Blackjack, and VR Roulette.
Since slots are the most popular casino games among online gamblers, we recommend playing virtual reality slots first. We promise you, you won't regret it! And of course, when you finally do take your seat at the VR slot machine, the reels will start spinning in front of you; just like any regular casino!
You should also look forward to hitting the winning combination: not only because of money you'll get, but also because of a shower of coins and symbols that will pop out of the screen to celebrate with you! This is an amazing experience, you can only have in the VR casino.
2. VR Blackjack
This online casino classic that numerous casino players run provides an extremely satisfying gambling experience. When you start playing virtual reality Blackjack, you'll get the actual feeling of coins slipping from your fingers onto the table; and you'll also be able to feel the cards in your hand as well! You also have the ability to interact with other players or the dealer, either via the chat box or vocally.
3. VR Roulette

Another casino classic has taken a great leap into the future with the help of virtual reality technology. Virtual reality Roulette players love to watch the wheel spinning right in front of them. They also love the opportunity to jump right into the middle of an ongoing Roulette game.
Although the current menu of virtual reality games on offer is still pretty limited, we hope that it is going to continue to flourish, given the growing popularity of virtual reality casinos.
Virtual Reality Casino Is Still a Work in Progress
Virtual Reality gambling is a novelty in the online gambling market; and as such, it has numerous pros we have to point out. However, there are also some evident drawbacks that need fixing.
The Advantages
The unprecedented real-life gambling experience players are going to remember forever.
Games that provide one-to-one contact with other players, just like in regular casinos.
Although the number of VR casino games is still scarce, the fact that the best software providers like NetEnt have got engaged in creating compelling VR games is encouraging. We expect the range of VR games to expand in the near future.
Drawbacks
The entire virtual gambling experience is so consuming, players can easily lose track of time while gambling at VR casinos.
Consequently, players can also spend more money than they planned to in the beginning.
You need to obtain expensive virtual reality equipment to enjoy the full range of features your virtual reality casino is offering you. This sum can range from several hundreds of dollars to a couple of thousand.
What The Future Holds For Virtual Reality Casinos

There is no doubt that the concept of incorporating virtual reality in online gambling is a great business move, and is certain to gain worldwide popularity in the future!
The VR gambling scene is going to become the next big thing by 2021, as virtual reality casino owners already predict. But until this concept becomes more widely affordable to the masses, they are going to have to rely on high rollers who like taking a chance on something new!
But to make this happen, virtual reality casino owners have to deal with the cost issues. If they manage to succeed in cutting the cost of the equipment and make it affordable to most online casino goers, there is certainly a very bright future ahead for VR casinos!