Each year, the United States government cashes in approximately $137,5 billion. That's a lot of money even for the county of this size. You can come across over 450 casinos throughout the country. But you do need to plan your trip, rather than just wandering around. Because let's face it, the United States is more than a country, it's half a continent!
So, where do you go if you decide to embark on a gambling trip? Many places have casinos, but some are better than others in terms of what they offer and how many gambling houses they have. To help you decide on your trip (or just to inform and entertain any of you who are just curious), we've come up with a list of the top 15 gambling cities in the US. Now, the entries to this list have been placed in a random order, which means that the last city mentioned isn't necessarily the worst one! But let's start with the most obvious one.
Las Vegas, Nevada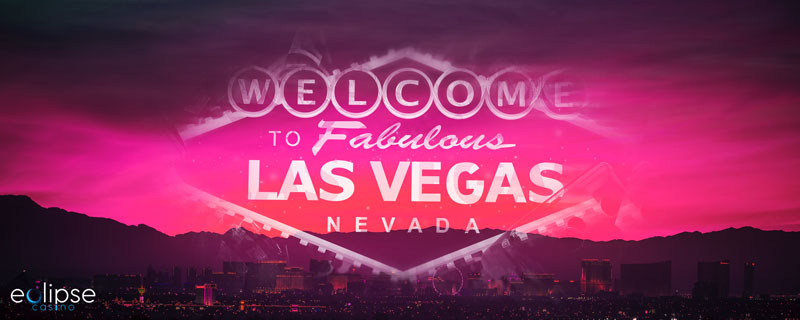 Entertainment Capital of the World, Gambling Capital of the World, Sin City, City of Lost Wages — all these nicknames represent the city of Las Vegas. And you really can't make any remotely serious list of gambling destinations without mentioning Las Vegas right from the off!
Among railroad builders and workers on the Hoover Dam (during the Prohibition Era) the term 'northern' represented places which offered gambling and alcohol, both of which were illegal. The first gambling license in Las Vegas was issued in 1931, to the gambling den, which was aptly named the Northern Club no prizes for guessing what the main appeal of this place might have been! From then on, Nevada became a gambling haven, with people coming to Las Vegas to try their luck and to make a fortune off people trying their luck. Personalities like Kirk Kerkorian (believed to be the father of hotel-casino resorts) shaped the history of the place, pushing the limits further and further with every new construction site.
Today, Vegas and the famous Las Vegas Strip are covered in casinos and their accompanying accommodations. In fact, 15 of the 25 largest hotels in the world are in Las Vegas! There are 104 casinos in the area, making the city truly the biggest gambling city in that area, and indeed the gambling capital of the entire US to boot! In recent years, however, Las Vegans have turned to more family-friendly amenities, making the city popular to a wider variety of travelers. As a result, they had to hand over their gambling crown to Macau. Nonetheless, Vegas is still synonymous with gambling, with their top casinos being constantly crammed with gamblers, all round the clock.
Reno, Nevada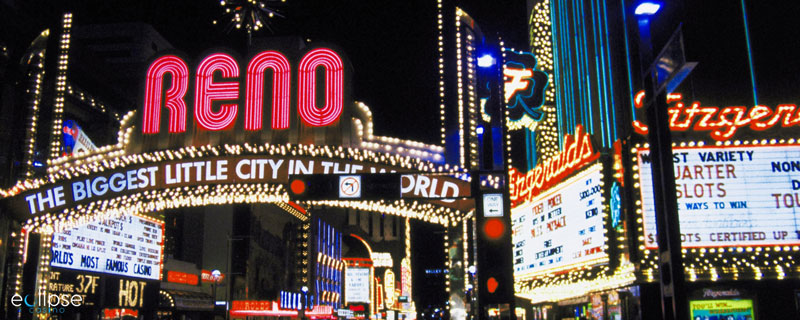 Reno is the second place you should look for after Vegas if you're up for some gambling. Its nickname is The Biggest Little City in the World. Reno has over 20 casinos and was actually considered the best gambling city in the United States before Las Vegas took over in the 1950s and 1960s, proving once again why Nevada is the top gambling state in the country!
With thousands of slot machines and table games on offer, Reno offers everything Las Vegas does; just on a smaller scale! The city attracts gamblers from California in particular, due to its close-to-borderness. And if you think that poker rooms and slot machines are all that Reno has to offer, well, you're wrong! Reno's nightlife is another aspect of this city visitors enjoy. From comedy shows to nightclubs, there will be plenty of places for you to leave your money, even if you're not a gambling person.
Atlantic City, New Jersey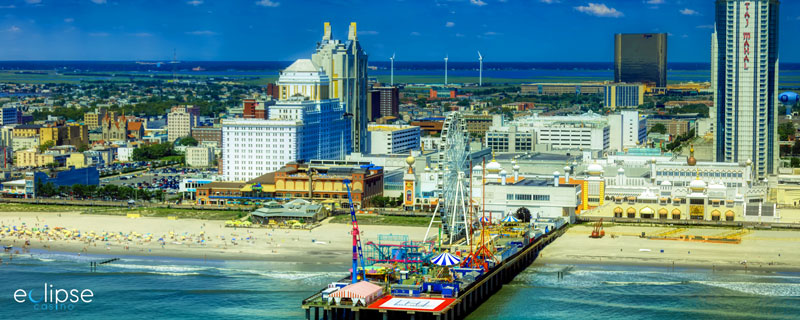 Many consider Atlantic City, America's Favorite Playground, to be the Las Vegas of the East Coast. With over a dozen large casinos in the city, Monopoly City is the best place to gamble in the East Coast. Perhaps lacking strength in numbers, the scale of AC casinos means that this is one of the best casino cities in the entire country.
Although business isn't booming as it used to in its peak days, Atlantic City still offers great entertainment. As was the case with Reno, AC used to be larger than Las Vegas before Nevada's biggest city got its expansion. Casinos like Borgata Hotel Casino and Tropicana Atlantic City are looking right at the beach of the ocean. You'll be able to walk around the famous AC Boardwalk and step into one of the casinos to see if you can challenge some top poker players who like spending their time there.
Foxwoods, Connecticut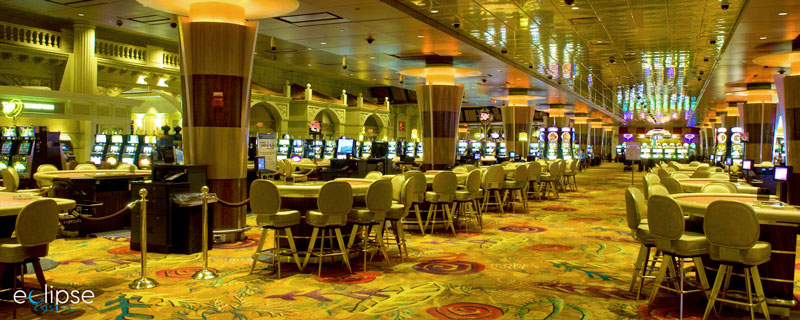 Foxwoods Casino Resort is one of the largest gambling places in the world. They had financial difficulties in the past. So, rather like the nearby Mohegan Sun Casino, Foxwoods was in debt; but they still managed to recover and expand their business. Owners of the casino are the recognized Native American Mashantucket Pequot Tribe. They operate with a casino floor of 345,000 square feet, where you can find around 4800 gaming machines and over 380 table games.
The resort is also filled with many other amenities — hotels, restaurants, concert venues. They've made Foxwoods into an entire complex that is rich with activity, so you have something to do even after you quench your gambling thirst. Once you're done with poker and slots, you can watch a movie, play golf, go bowling, or visit the Pequot Tribe museum — and with all these opportunities, you're never going to get bored!
Biloxi, Mississippi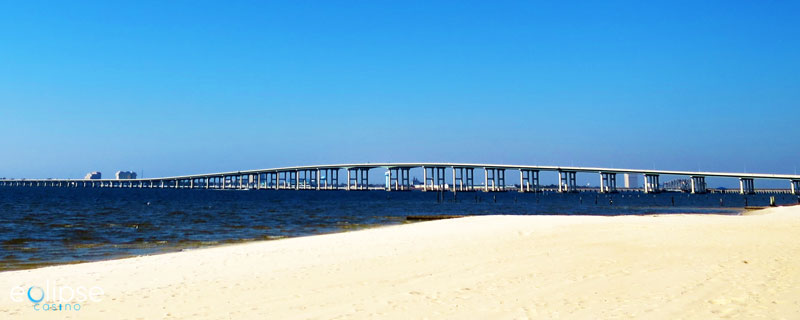 Biloxi is another major gambling city in the United States. With their whole nine casinos, they rival Atlantic City itself as the best not-Las-Vegas place in the US. With places such as Palace Casino, Harrah's Gulf Coast, and Beau Rivage Resort, Biloxi has quickly moved up the gambling ladder. Initially, Mississippi offered only riverboat casinos. However, this changed because of Hurricane Katrina, which destroyed most of them. Now, instead, you can go to Biloxi and experience the luxury of huge casinos; and there are still so plenty of other activities on offer as well! Within walking distance of the Gulf Coast, it's a great place to visit on its own, especially in the summertime. The various larger complexes also incorporate spas, hotels, fitness centers, and several food amenities.
Chicago, Illinois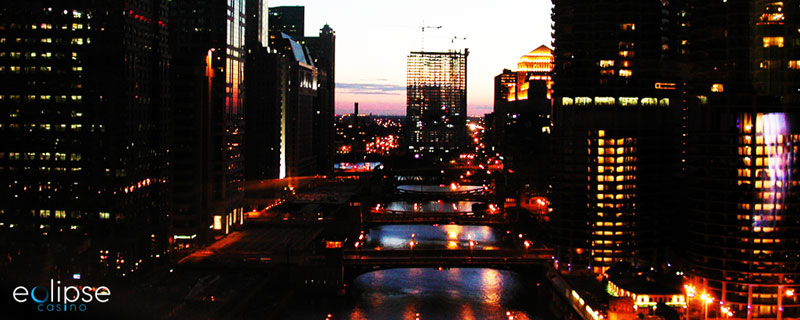 Chicago and its surrounding area (creatively called Chicagoland) takes in annual gambling revenue of over $2,5 billion. Chicagoland covers over 10,000 square miles and has around 9,5 million inhabitants. With the Windy City's skyscrapers being so high, people claim that if you stand atop on a sunny day, you can see as far as Indiana! So, it's no wonder there are huge casino complexes which make the Chicago metropolitan area third biggest gambling site in the US.
Although the city itself doesn't permit casinos to open, the metropolitan area has about a dozen of them. Places like Majestic Star, Ameristar Casino Hotel, and Grand Victoria offer a multi-story casino floor with thousands of slots and table games. Most of these are just a couple of miles away from Downtown Chicago, while the farthest one is an hour-long drive away.
New Orleans, Louisiana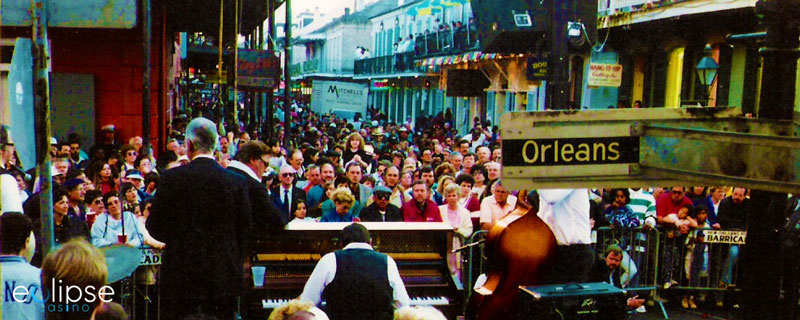 Located on the Mississippi River, New Orleans is arguably the most unique city in the entire United States. A mixture of cultures have influenced The Big Easy — the French and the English fought for its ownership, while Hispanic and Italian immigrants added another flavor to it. New Orleanians speak their own dialect (which, truth be told, is just a mashup of different accents), the city gave birth to jazz and funk, and (most importantly for us!) it was the gambling capital of the US in the 19th century.
Gambling in New Orleans started off as a riverboat attraction, with gamblers being lured by the fact they could travel along the Mississippi while placing their bets. In due course, the casinos moved more inland, especially after Katrina hit the city and destroyed the riverboat ones. Now, you can gamble at Harrah's New Orleans Casino, which is close to the historic French Quarter in Downtown New Orleans. There are five established casinos in The Big Easy, with the Fair Grounds Race Course and Slots being the third-oldest race track in the States.
Los Angeles, California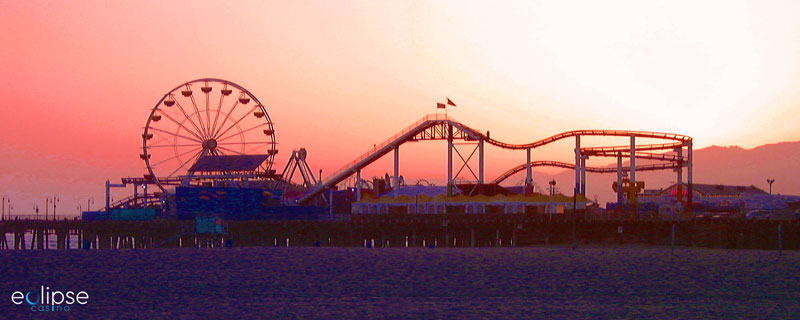 Due to its proximity to Nevada, it's easy to assume that the City of Angels is not a big player in the gambling world. However, that assumption is wrong. After all, LA is more than ten times the size of Paris. Although gambling is not the primary industry, it's clear to see that with such a large city, it's only normal they would have a fairly commendable gambling scene.
There are around 10 casinos in the city, with the largest one being Carnival Dream Casino. Establishments like Bicycle Casino and the Commerce Casino & Hotel are also popular among Angelenos and tourists alike. If you manage to go through all of the gambling houses and become bored, which is an achievement (of sorts), don't worry! L.A. has plenty to offer on top: so you can look forward to the sunny beaches and enjoy the palm-covered boulevards. And even if it's your first time there, you'll be able to recognize hundreds of locations from your favorite movies.
Palm Springs, California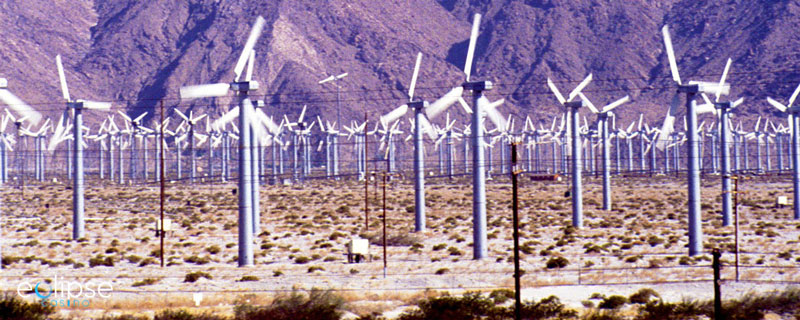 Sticking around in the Golden State, at first glance, the very name of Palm Springs sounds inviting enough. Palm Springs is a relatively new addition to the long list of gambling cities in the US. There are seven casinos in the area, with further installments on their way. One of the most popular casinos is the Spa Resort Casino, which has over 1000 gaming machines and a gaming floor of 40,000 square feet. They also have five restaurants and a golf course, alongside one other wellness amenity; but we'll let you figure out on your own what type of place that is.
The Agua Caliente Band of Cahuilla Indians opened a 1400-slot strong Agua Caliente Casino Resort. Their 71,000-square-foot gaming floor also contains 40 table games and 20 poker tables.
Fort Lauderdale, Florida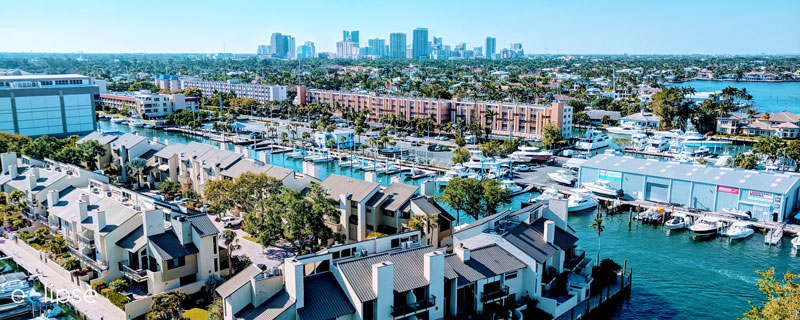 Leaving one coast and going to the other, Fort Lauderdale offers an amazing place to gamble in the Sunshine State. Just a few miles away from Miami, it's an in-demand gambling destination for many visitors to Florida's most popular city. There are several land-based casinos over there; and admittedly, they aren't a great size. But, another attraction that Fort Lauderdale has over its competitors is that it's a port city for many cruise lines. This way, you can go on a cruise which has a casino on, so you can gamble on slots and table games while at the open sea. Oh, and the international seas don't have any income taxes! So if you hit big, it's all yours…
Detroit, Michigan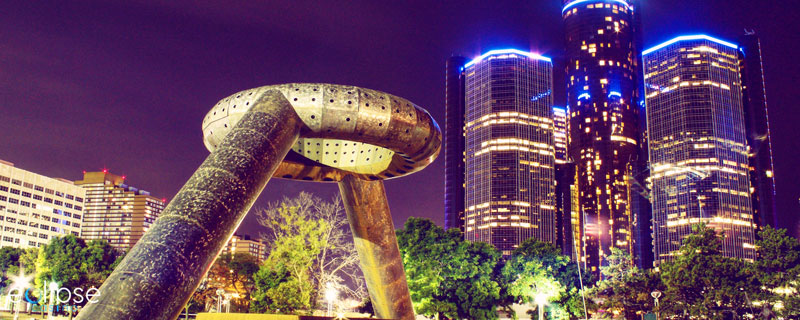 The Motor City is famous for its industry, with the Great Lakes State being home to American automotive giants General Motors, Ford, Buick, and Chevrolet. They also have a great love for sports. Well, mostly hockey, since the Pistons and the Lions have not brought much joy to Detroiters. When it comes to gambling, the city of Detroit has only three casinos in its area, but they all offer a unique experience; so if you ever find yourself in Motown, be sure to check them out!
The largest one is the MGM Grand, which has around 3500 slot machines and just under 350 table games. The 100,000-square-foot gaming floor also consists of about 20 poker tables. They also have five restaurants, a hotel, and a wellness center. The other two, Greektown Casino Hotel and the MotorCity Casino, have over 5700 slots and 150 table games combined.
Philadelphia, Pennsylvania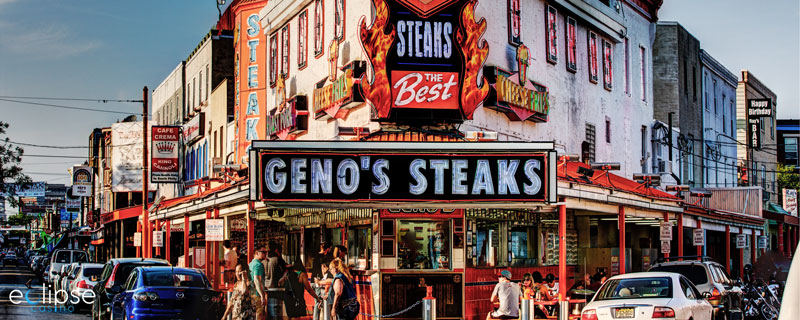 Ah, the City of Brotherly Love! Many state that Philadelphia is the birthplace of the United States, as both the US Constitution and the Declaration of Independence were written and signed there. Today, Philly is the sixth-largest US city, with a population of around 1,5 million people. And guess what you'll be able to find there? … That's right, casinos!
The largest one, SugarHouse Casino, is located in Downtown Philly. Its 260,000-square-foot gaming floor consists of around 50 table games and 2000 slots, while the poker room is 28 tables strong. They have a concert venue and eight restaurants. Another must-visit casino is in the making, with the Live! Hotel and Casino Philadelphia planned for 2020. It must have about 2000 machines and 90 table games. That's a lot!
Deadwood, South Dakota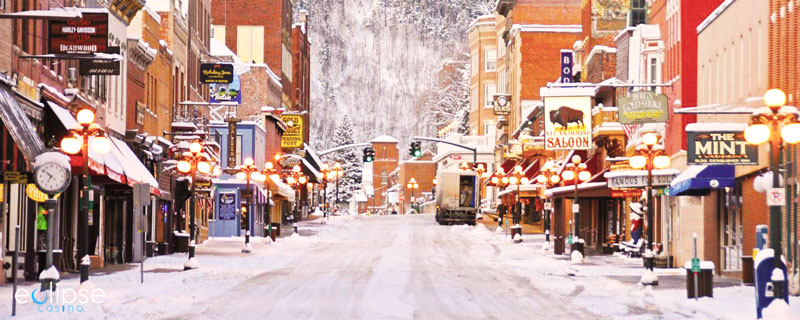 Now this is by far the largest gambling city in South Dakota. There are only a handful of South Dakotan places that allow gambling at all, and Deadwood is the absolute epicenter of the industry. The historic Bullock Hotel & Casino (named after the town's first sheriff, Seth Bullock) was built in 1885, two years before the invention of the slot machine. Deadwood is the first place outside of Atlantic City and Nevada to legalize gambling; this is where the community gathered around and used their gambling revenue to finance some historic monuments.
While the city itself is not huge in size, its picturesque landscapes are going to take your breath away. So, there's no worry about visiting Deadwood — because even if gambling finally becomes boring for you, there'll still be plenty of sightseeing waiting for you! There are 25 casinos in Deadwood, which, although small in size, are plentiful enough. In total, they have about 3500 slot machines and 40 table games.
St. Louis, Missouri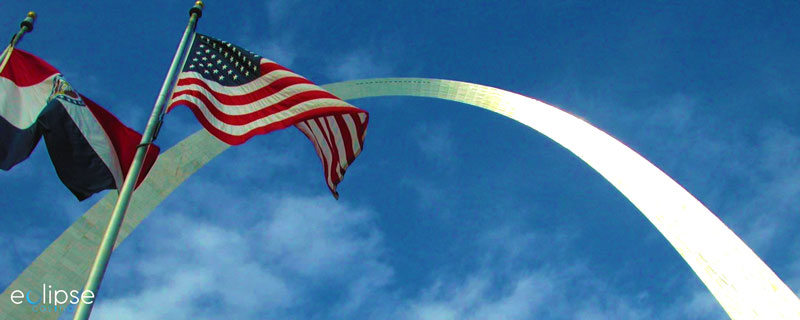 St. Louis is an independent city which is right on the border with Illinois. So some casinos belonging to St. Louis are actually part of the Prairie State, geographically speaking. As with Detroit, there are three casinos in St. Louis; but they are constantly attracting visitors, and make up a pretty large chuck of the Missouri economy. The largest of the three is Hollywood Casino St. Louis, which opened up in 2014. The gaming floor has around 60 table games and 2300 slots, while the poker room consists of 20 tables.
The other two combine to 110 table games and over 4000 slots, making St. Louis another major gambling city in the US.
Council Bluffs, Iowa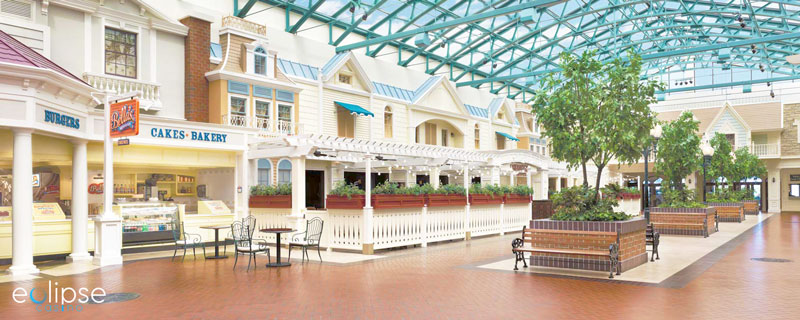 Council Bluffs is a quiet, small city in Pottawattamie County, Iowa. In fact, this city has a population of around 62,000 people, making it the seventh-largest city in Iowa. In this tiny but beautiful city, you'll find three casinos as well. All three of them amount to just under 100 table games and around 3900 slot machines. There are also 18 poker tables, with the Horseshoe Casino Council Bluffs (the largest one) being the only one with a poker room. The Horseshoe has several restaurants, a golf course, and a hotel in its complex.
Pick Your Destination
There are many places outside the United States that boast great casinos: Macau, San Jose in Costa Rica, Singapore, etc. There are plenty of other gambling destinations around the globe to visit. For instance, Casino de Monte Carlo is almost a historic monument and definitely worth a look in.
However, this was about top US cities that offer gambling activities. From small and quite Council Bluffs to flashy (some will say tacky, even) Las Vegas, you can experience the luxury and glamor of going into a casino and walking away with money and a satisfying smirk on your face. While in the Land of Opportunity, you should use the opportunities before you. Why not test your luck and make some money playing your favorite games? Now you know where to do it!