Have you ever wondered what the irresistible charm of online slot games is, which makes gamblers flock to various online casinos to play them? We may have a couple of simple answers to satisfy your curiosity.
First, online casino visitors adore slot machines because they are easy to play. You don't have to devise a complex strategy to secure some winnings; you only have to click the Spin button and hope for the best!
Second, these are wildly entertaining games that lead you into a variety of exciting storylines where you get to be the main hero and determine how the story ends. However, you have to bear in mind that there is a whole array of factors that are going to prevent you from leaving a slot machine with money in your pockets.
How to Get a Better Chance of Winning on Rival Slots
In this article, we are going to show you what you can do to increase your chances of winning when playing Rival slots.
Software developer Rival has emerged on the online gambling market in 2006, created more than 150 engaging and rewarding online slot games. So if you want to have amazing gaming experience and be sure that you'll be playing at a safe place, just choose a Rival-powered online casino.
Here are some general tips and tricks to apply when you're spinning the reels.
# 1 Make Sure to Use Generous Welcome Bonuses
This is one of the most crucial tips out there for both newbies and experienced online gamblers. Although this is a legitimate way to attract newcomers, you should read the bonus T&C to make sure the casino doesn't hide a sticky bonus or limited payout behind the generous welcome gift.
Some of the best casinos with Rival software have appealing welcome bonuses and free-spin offers you can spend on playing different slots like As the Reels Turn or Cosmic Quest slot games.
#2 Keep an Eye on Your Bankroll
We have already mentioned how engaging slot machines can be. You can easily lose track of time when you're in the middle of this fast-paced casino game. Players can fall into the well-known trap of "one more spin," hoping that the next one will bring them the jackpot.
Instead of chasing the win at all costs, just set up your bankroll and play with the money you can afford to lose. It is always better to hit several small wins with a limited bankroll than to waste loads of money trying to win big at slots. The coin value in Rival slots like Mighty Aphrodite and Johnny Jungle ranges from $0.01–$0.25, which does suit those players with a limited bankroll.
#3 Don't Put All Your Eggs in One Basket
Let's simplify this. Slot machines are all about numbers and a variety of combinations. You don't have to be a rocket scientist to play them, though. But you need to always remember that you do have to distribute your coins across the paylines to increase your chances of hitting the winning combination.
When you're playing a Rival slot such as Swinging Sweethearts, it is always better to put four coins of $0.50 on four different paylines than a $2-coin on a single payline. Always try to spread your coins and activate as many paylines as you can. The more active paylines you have in a slot game, the greater your chances of winning.
# 4 Always Try 'Bet Max' Option if You Can Afford It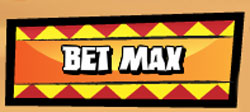 This tip may puzzle you because we have already warned you to stick to your playing budget. But whenever you can, you should take a maximum bet option. As you already know, most Rival slots have a decent coin range that you can spread over 20 paylines: like Midway Madness slot machine, for example.
In this way, for a total bet of $5 per spin, you will get generously multiplied winnings and a chance of hitting a jackpot; or else, one of the bonus rounds this rewarding i-Slot offers you will at least be a lot higher!
#5 Play a Maximum Bet Game and Hit a Progressive Jackpot
This may sound like a call to waste your money on chasing a phantom, but let's face it — you can't expect to win big unless you play big!
This doesn't mean you have to wager loads of cash on a slot machine; you have to choose a coin value that suits you best, then disperse your coins to cover all the paylines.
If you want to play progressive slots like Mega Moolah or Strike Gold, be prepared to place a maximum bet!
#6 Find out What the House Edge Is
Any online casinos you can visit are trying to take your money. Gambling sites are not charities, so don't expect to get money just for showing up for a few spins! Every time you click that spin button, there's a high chance you will lose your money to the casino.
The overall percentage that the casino takes from bets over time is known as the house edge. There is no way of beating it, due to the fact that all slot machines run on RNG nowadays. You can only choose slots with lower house edges, like Cosmic Quest or Gold Rush.
#7 Play Slots With Great RTP
If the house edge is the percentage that the casino gets over time, then RTP (Return to Player) is quite the opposite. RTP is the percentage of all bets players get back from the machine in the long run. All RTP rates that go over 90% are favorable.
When we talk about the most rewarding Rival slots, these are definitely Cosmic Quest — Mystery Planets video slot with 98.99% payback to players, and Gold Rush that pays 97.48% of your bets over time.
When you gamble against the house, you should be well-prepared. So we advise you to check out some lists of slot machines that pay out generously before you start your reel-spinning adventure.
#8 There Are No Hot and Cold Machines
Gamblers are known as extremely superstitious people who will believe in anything, just so they can justify their losses. For example, many would advise you to stay away from a machine that has paid out a huge progressive jackpot recently because it "is drained," and so it's not going to pay anyone any money again for some time.
Don't listen to these fools! Slots run on RNG, which means they pay out randomly, and you cannot guess when the winning combo is going to hit the reels.
#9 You Can Play at Any Time of Day
Following that thread, we get to another ridiculous notion many gamblers also believe.
They think that slot machines get looser as the night falls and the crowd leaves the casino. This usually goes for land-based casinos, but the frenzy of playing the slots in the middle of the night when "they are more generous" has also moved online at the speed of light.
So let's say it once again in case you didn't hear us the first time — slots are games that work on RNG; they don't have a mind of their own, and they simply cannot decide when to pay out.
#10 Stop While You're Still Winning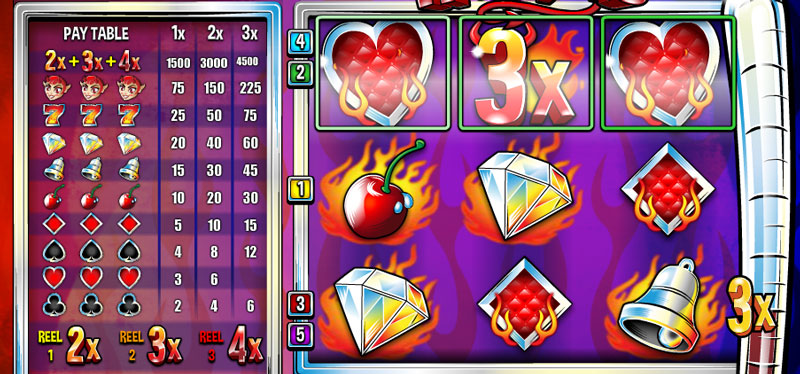 It is easier said than done, we know, but you do need to listen to this one. When you start winning, the rush is so strong, it makes you think you are the master of the game.
This misconception, however, may lead you to a complete disaster; especially if you play max bets on an all-ways machine or progressive slots such as Strike Gold. Slots, like any other casino game, are playing with your mind when you think it's you who's playing them. So stay cool, and don't let the game drag you into that nasty old vicious circle we like to call "one more spin."
#11 Play, Play, Play
If you want to win, you have to be persistent and play constantly. We don't say you have to spend days and nights at online casinos playing the slots; we think that in order to maximize your chances of winning, you do have to play regularly! So just pick your favorite slot machine and start spinning.
As you can see, there is an array of high-quality slots you can find in Rival-powered casinos. So whether you're a classic slot lover or just thrilled by video slots, we're sure you'll find a Rival slot that you'll enjoy playing!