For the past two centuries, gambling has become one of the most popular means of entertainment. Although gambling is as old as history itself, it's only in the modern age that it managed to establish itself as a prestigious and such a famous pastime. During the 20th century, the gambling business became one of the most lucrative in the world. Due to this rapid increase in popularity, gambling started to be accompanied by other forms of entertainment as well. Now, it's a common thing to have casinos that alongside gambling services offer shows, sporting events, and concerts.
However, it doesn't end there. Casino owners soon realized how popular their line of entertainment industry was and that their customers would appreciate higher levels of accommodation. So nowadays, staying in a casino doesn't mean the same thing that it meant two or three centuries ago. In the 19th century, spending time at a casino usually meant that you were in the facility only as long as you gambled. Today, you can stay at a casino hotel, watch different types of shows, dine in luxurious restaurants, sunbathe by the swimming pool, drink cocktails, and much more.
Market Sets the Standards for Weird — Creativity Reaches Them
All of these luxurious and extravagant options that today go hand in hand with gambling started pushing the boundaries of the unusual. Every entrepreneur strives to make their business unique and visible in the market. In the sea of extraordinary, expensive, luxurious, and odd casinos, it's not so easy anymore to be a unique casino.
So we said that having a unique casino is hard today, but we didn't say that it's impossible. Humans have always found a way to make something creative, unusual, extraordinary, and brand new in every line of business. Gambling business is no exception here. As the demands that market dictates raised the bar for the unusual, casinos had to step up the game!
Thanks to many factors, our world is home to many extraordinary and weird casinos today. The most obvious factor is the market demands that we've talked about. However, there are others that contributed to these casinos' uniqueness as well. Factors like weird and rich local history, geography, urban myths and legends, the progress of information technologies, and even working around the state law. Now, let's meet all of these strange and unusual casinos, and of course, some of the weirdest casino locations. We shall start our list with the least weird ones, and build it up until we come to the absolutely strangest casino in the world!
20. The Casino Built on a Puddle, Illinois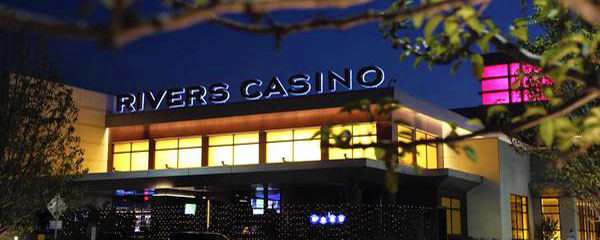 Let's start with a casino whose owner has played the state law in a very creative and intriguing way. The name of this casino is Rivers Casino, and it is located in Des Plaines. The casino looks just as any other, offers classic casino games, and it completely abides by the law. So what is so strange about it then? Well, by the Illinois state law, only riverboat casinos are legal, so the owner of a Rivers Casino built the casino on a puddle! By building the casino on a small pit filled with water, the casino owner found a creative way to run a land-based casino and abide by the Illinois law at the same time.
19. Casinò di Venezia, Italy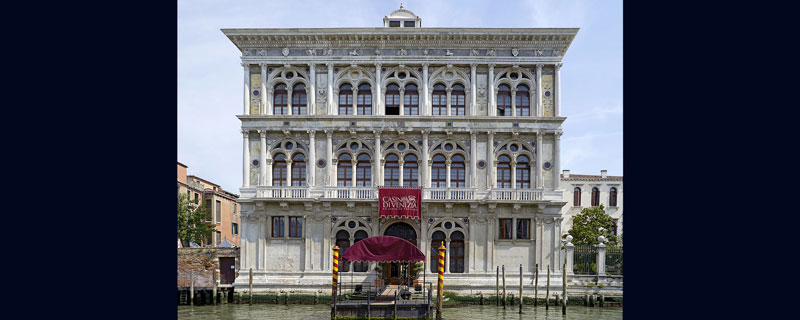 After the example of the highly creative business move, let's move on to something different. The country that is the birthplace of so many valuable and essential parts of our civilization also has the oldest known casino in the world. In the alluring city of Venice, the gem of European culture, you can gamble in a casino that first opened its doors in 1638. There, you can have a unique experience that can't be replaced by any other casino in the world. After walking down the narrow cobalt streets, breathing in the gentle smell of the sea, and being captivated by the scenery of one of the most charming cities in the world, you can take a step inside a casino that has been offering great entertainment since the era of Charles II of England. As if the breathtaking Venetian architecture wasn't enough to enchant a visitor, the casino also has a stunning and luxurious interior that hasn't failed to astonish its guests since the 17th century.
18. Casino Palais Savarin, Prague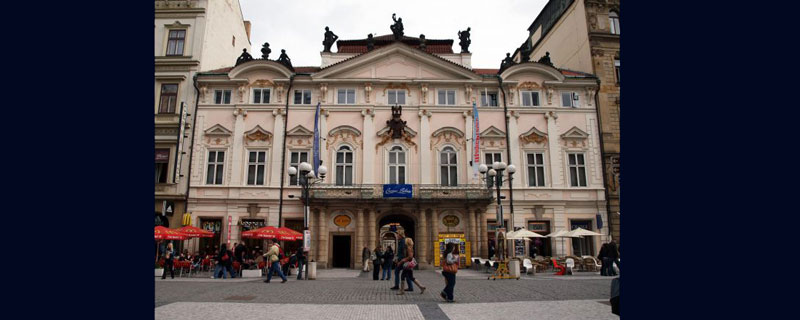 In the heart of Europe, where some of the most enchanting architectural masterpieces reside, lies a gorgeous Casino Palais Savarin. This fantastic old casino charms both tourists and gamblers. In the fairytale-like city of Prague, near the Wenceslas Square, stands a small but gorgeous casino established in an 18th-century building. However, this casino doesn't offer much space and many games. Instead, it's a rather cozy and pleasant small casino that plays on its charm to attract the guests. The city of Prague radiates a fairytale-like atmosphere, and this casino is no exception.
17. The Holland Casino at Amsterdam Schiphol Airport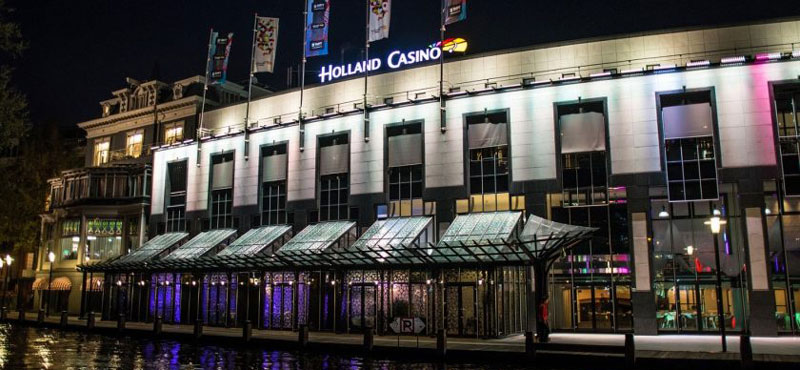 Since we started traveling all across Europe, why wouldn't we stop for one small drink and a game of blackjack while we wait for our flight? We could do exactly that at the Holland Casino at Amsterdam Schiphol Airport. Namely, the casino doesn't offer a lot of games, but what it does offer is a chance to gamble while you wait for your flight. We all know how boring it can be to wait for a delayed flight or to have to spend hours idling after you miss your flight. Holland Casino at Amsterdam Schiphol Airport saw a great business opportunity right there — it's there to entertain passengers that would otherwise have to spend hours in boredom.
16. X-Train Casino on the Rails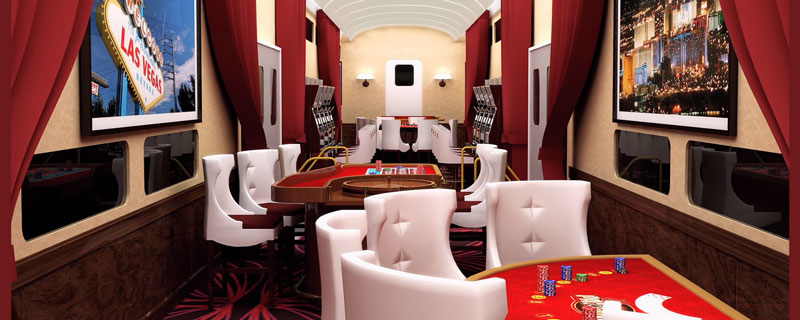 So you are going to Las Vegas to gamble… But why not gamble on the way there? Did
you know that you actually can? There is a casino that operates on a train and offers
passengers a chance to try their luck while on the road. The X-train Casino is surprisingly
well equipped. Besides fun games, it provide food, beverages, and an authentic casino ambient. The gamblers who are looking to explore fun gambling locations should definitely try this one!
15. Casino in the Clouds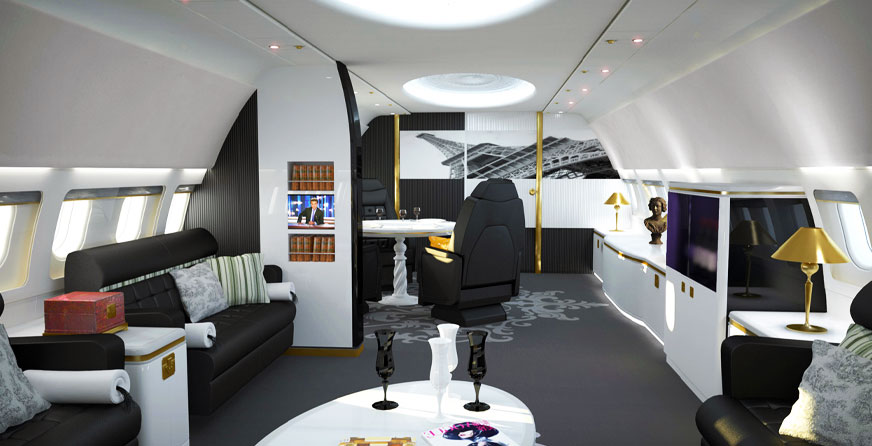 AirJet Designs and Designescence made a prototype of a fully functioning casino designed especially for airplanes. We guess that all veteran players can't wait to try this feature of first-class flying experience out. The entire project for this "casino in the clouds" is already complete, but it's yet to be realized. Overall, the casino will offer a luxurious experience, bar, games, and excellent interior design. So after having casinos on land, water, and online, we are soon to have a casino in the air as well! We guess that the winners in this casino are going to experience a literal sky-high excitement!
14. Casino in Minecraft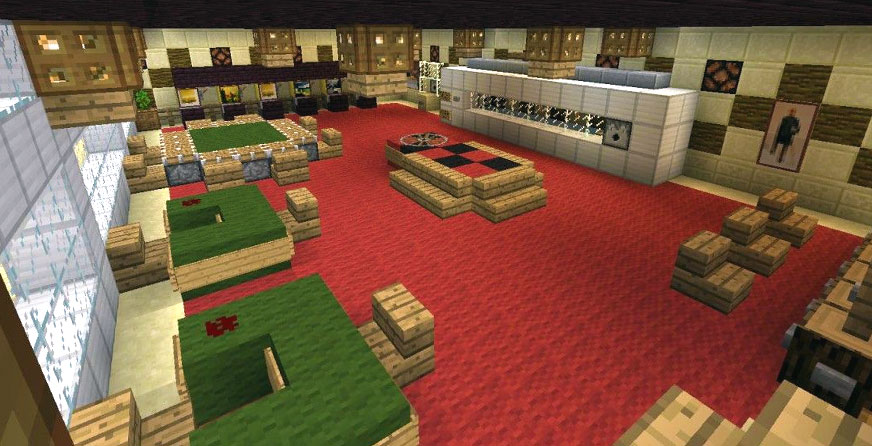 If we have casinos online, why wouldn't we have them in online gaming? The world of Minecraft now has a real casino. Since we are talking about crazy places for casinos, we had to mention this one too, even though it's not a "real" casino. It is just amazing to think about how much gambling is popular when someone actually decided to build a casino for an imaginary world. This casino is a true "Minecraftian" replica of the real, land-based casinos. The imaginary casino has all of the popular casino games and an interior that was built in great detail.
13. The Virtual Reality Casino
Since we are already talking about virtual places, let's move on to something even more extreme. There is a VR casino that offers a full experience of a real land-based casino. You can walk through the casino, see other players, try out all the games, and have fun just as you would in a real one. If you are a fan of online gambling, and even just gaming, you probably already know that we are talking about Slot Millions. This virtual reality casino offers you a chance to have a rich casino experience even if you are not able to visit a new one. This VR gambling practice clearly says one thing — the future of gambling is here.
12. The Haunted Casino in Las Vegas
From one "imaginary" universe, we are now moving on to another one. From the world of VR and online games, we are going to the realm of the dead. Well, maybe not really, but that's what the urban legends say. The Bally's casino in Las Vegas has a long and famous reputation of being haunted. This casino was established on the grounds and remains of a casino that went down in flames in the early '80s. The fire took many lives and left many people injured. Now, many guests of Bally's think that this luxurious casino is haunted. Many reports of seeing ghosts, spirits, or inexplicable movements of objects have been made over the decades. Maybe it's the loud noises, lack of sunlight, flashing lights, booze, or lack of sleep that cause the appearance of these apparitions. On the other hand, maybe some ghoul is haunting the casino. Who are we to judge?
11. Macau Palace, Macau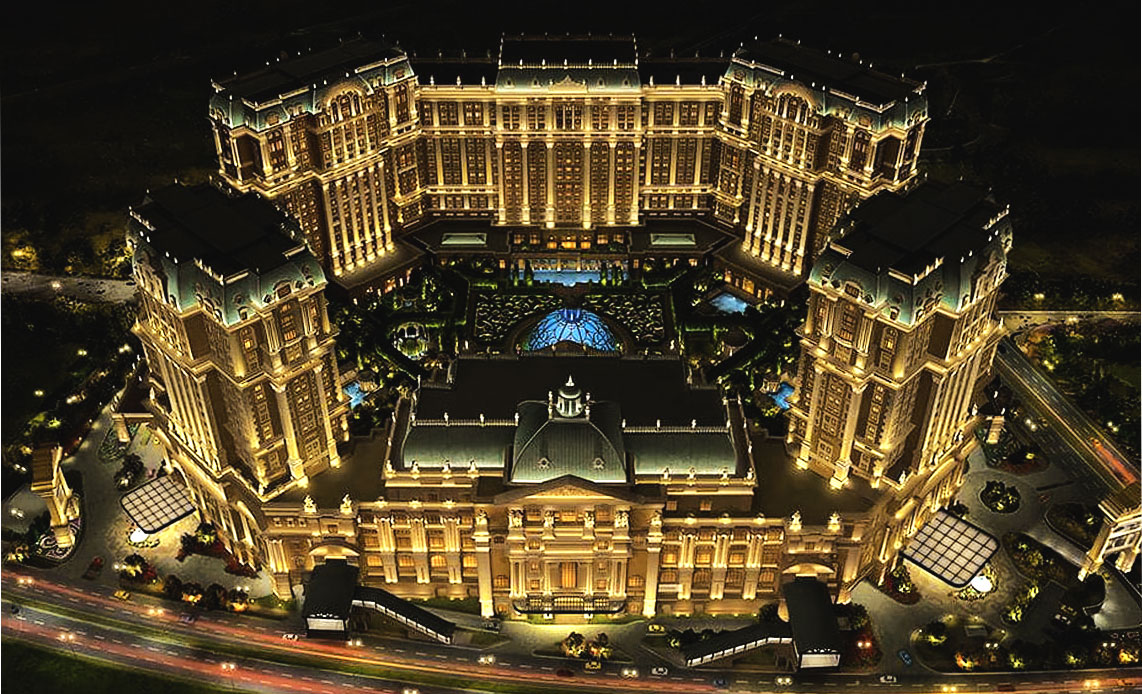 This famous casino is maybe already familiar to you. Its unique architectural design is globally famous. This casino has a special place on our list since it had an unusual, attractive, and gorgeous location. The casino Macau Palace floated on the sea, giving its visitors a completely unique experience. The casino made its debut appearance in the James Bond movie "The Man with the Golden Gun." Afterward, it became a legend, and it perfectly rounded up its career while it was at its peak of popularity. During the late '90s, this casino on the sea has welcomed thousands of lucky guests and earned its place in casino history.
10. Imperial Hotel in Cripple Creek, CO
After a relaxing and beautiful day at sea, we are now coming back to ghastly tales from the casino world. The next spooky casino is the Imperial Hotel in Cripple Creek. However, this casino maybe isn't so spooky to players as much as it is for the owners. The urban legend says that one time during the night, slot machines in this casino simply started spilling out coins. The incident was never explained, and it remained a mystery. However, the idea itself isn't that bad — haunted machines that generously give away coins! However, this incident didn't remain the only mysterious occurrence at this casino. Many guests have reported seeing ghosts, mostly the ghost of the previous hotel owner.
9. Casino Goa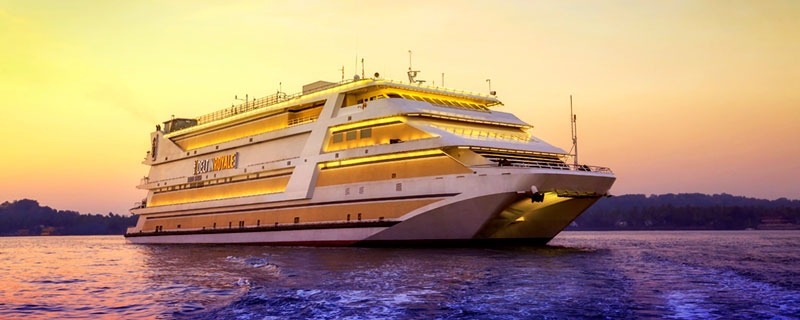 Since we had to go through another scary story, let's get back to the beautiful, sapphire, shimmering, sea waters. Did you know that there is a casino that operates on a yacht? The Casino Goa offers a truly luxurious experience — you can gamble, sip your drink, and enjoy riding on one of the most luxurious yachts in the world. If you are intrigued by this tale, plus if you love warm climates and deep blue seas, you should definitely try Casino Goa out. No matter if one wins or loses on Casino Goa, in each case, they are going home with an unforgettable experience.
8. The Basement Casino North Cadbury Court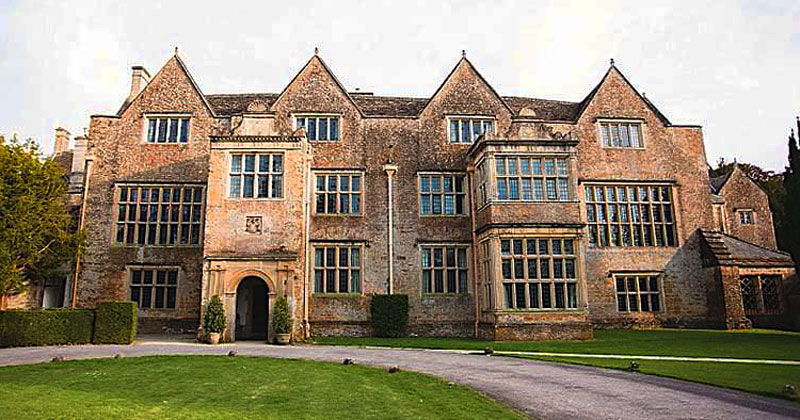 From sunny weather, sea breeze, and blue waves, we are going to rainy and foggy Somerset, and we are going all the way down to the basement. The gorgeous old building of North Cadbury Court hides in its basement a great casino that offers all classic table and casino games. This casino has everything that a regular casino has; it just takes up a small space. In the beautiful English countryside, in a 16h century building, you can have a unique casino experience. High stakes, low ceilings, and a separate poker room guarantee quality time at this old, English building.
7. Sun City Resort, South Africa
This casino is not strange or unusual itself, but the location where it resides is truly an exotic one. Sun City Resort in South Africa offers you a chance to see wild, exotic, animals during your break from casino games. So at this casino, you can gamble a bit, have a nice time at the tables, and then go out to explore the most exotic wildlife. However, the wild animal resort is not only a fantastic tourist attraction in South Africa. So if you decide to visit this casino, you are definitely going to have a great time on your way there.
6. Prairie Knights Casino and Resort
If you are one of those people for whom a holiday means relaxing at remote, isolated, and peaceful places, Prairie Knights Casino and Resort can be just what you are looking for. This casino is built in one of the most unusual locations for a casino. It's in the middle of nowhere, surrounded by the harsh nature of North Dakota. The casino offers a wide variety of games, bar, restaurant, and luxurious rooms. This casino is the most secluded one in the USA and one of the most isolated ones in the world.
5. An Underground Casino, the Desert Cave Hotel
Just in case that Prairie Knights Casino and Resort isn't extreme enough for you, we will take you to the Desert Cave Hotel. This Australian casino is deep underground, carved out of the rocky desert, and offers its guests one of the weirdest gambling experiences out there. The casino has slot machines, many classic table games, and an astonishing interior. It seems as if it was built for thrill-seekers who want to add more excitement to a classic gambling experience. This unique casino deserves to be called one of the weirdest in the world.
4. Casino in State Prison
We've all heard of a library in prison, but a casino in prison? In the middle of the 20th century, there was a fully functioning casino inside of a prison. Prisoners could play various games, and the casino operated for almost three decades. All this went on in Nevada; well, where else would it? The prisoners of this correctional facility in Nevada could enjoy craps, poker, blackjack, and sports betting, alongside other games. The casino has shown to be very beneficial to prisoners since it lowered the frequency of incidents in the penitentiary. We guess that a good game of blackjack can put anyone in a better mood.
3. The Casino in a Taxi
We have seen that you can play casino games on your way to Las Vegas and that you can gamble on the sea and deep underground. But did you know that you could gamble in a taxi? Well, you can — you just need to go to London. This strange casino is probably the world's smallest casino. However, the small space doesn't stop it from offering a full casino experience. This casino, established by Birmingham's Grosvenor Casino, has a dealer, live coverage of sports events, and if you take a ride in it, you can get a tasty drink. Although, the good deals don't stop here, as you can use this cab to go to the company's land-based casino for free!
2. Resorts World Genting, Pahang, Malaysia
For the end of our list, we have two more treats for the fans of secluded places. The last casino on it is definitely a winner of this contest of "The Most Weird Casinos." Its location is a definition of secluded. But before we get to that, let's talk about a luxurious casino that is on the highest altitude. We are talking about the amazing Resorts made by famous World Genting. High up in the Pahang mountains, surrounded by wild and exotic flora, stands one of the most extravagant casinos in the world. This place is worth visiting even if you are not a gambler. The view itself is enough to make one's trip memorable.
1. Casino Located in Antarctica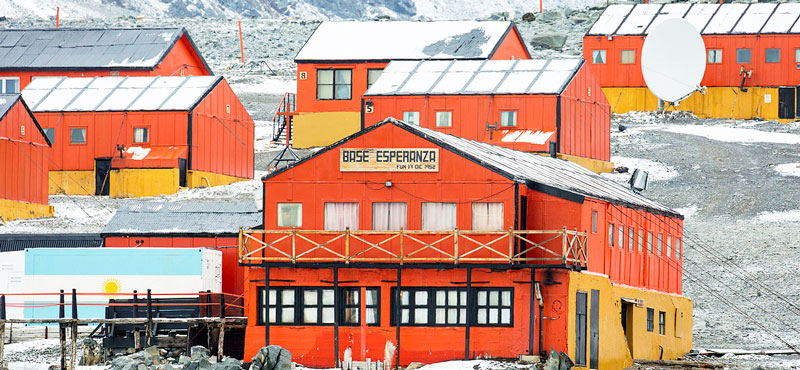 On top of our list is the casino in Antarctica. This information on its own is enough to proclaim this casino the weirdest one. In the center of the harshest climate known to mankind, there is a gambling facility. In a research station that belongs to the Argentinian research team, there is a small, modest casino. The building is located in Esperanza Base, in Hope Bay. So if you travel to Antarctica at any point in your life, for whatever reason, you can actually stop by and play a few games at a casino. With this weirdest casino in the world, we conclude our list.
Final Words
We took you to the amazing heights of Asia's mountains, tropical seas, blue skies, and ice-cold Antarctica. After one sees this list, one thing becomes obvious — people will always find a way to gamble. Whether you are on a train, plain, in a cold climate, a desert, mountain, water, or historical parts of Europe, you can gamble. You can even "go" to a real casino without leaving your home with the little help of VR. On top of that, people have gambled in an online game, in prison, and in a taxi. It's hard to say what will come next in the gambling business. What will be the next attraction, the next weirdest casino in the world? Well, we can't answer that yet, but we sure can't wait to find out.