When was the last time you got extremely lucky? Can you recall your luckiest event in life? Maybe you won some money playing the lottery, maybe you hit the jackpot in Vegas, or at least won something in one of those IG giveaways? Well, the only reason why we're asking is because Mrs. Luck and Mr. Win are our star guests today! Along with William, the luckiest winner at Eclipse casino to this day, and one of our most loyal players!
So we talked to William, and he told us about how his experience at Eclipse became a real game-changer in his life.
"At first, I was confused about what game to choose," William told one of our editors over the phone. "But then I decided to take a leap of faith and choose one of the games I feel most comfortable playing, and start spinning that reel till I win! At first, I was really skeptical about the whole concept of an online casino, as I'm a big fan of land-based ones. But then, little by little, I got more accustomed to all those features and perks in the form of bonuses, so I actually started enjoying online casinos to the fullest!"
This actually happens quite frequently to newcomers, so we asked William to start from the very beginning and tell us why he chose Eclipse casino in the first place, among all the other options available to him.
"I don't know why exactly. I went through many online casino pages before I eyed this one. I guess it lured me in with its cosmic design and the concept in general. I always dreamed about becoming an astrophysicist as a kid, so I don't know if those facts are connected," he said, giggling. "I just instantly started playing blackjack, one of my favorite casino games, and it felt so natural to me that I decided to stay here for a tad bit longer."
Now, what we were actually interested in was his success story, so we asked William to tell us about the winning game and the strategy he used to score a big jackpot.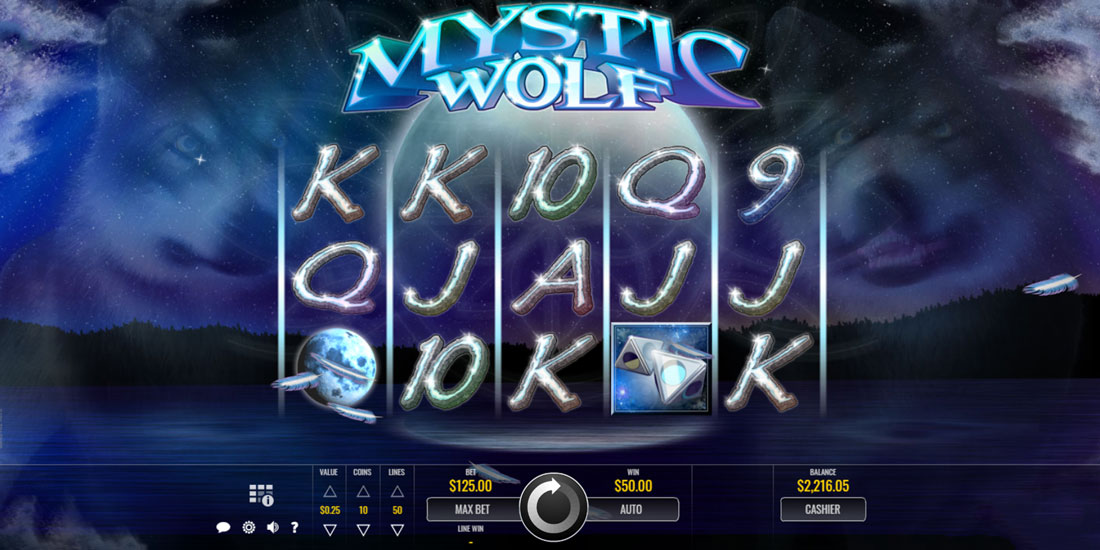 "So after playing blackjack for a while, I started getting a little bored with it, so I decided to look for something more relevant. Then I opened my mailbox, and there was this email from the casino team, offering around 300% slots match as a special gift for VIP players, and I decided to give a slot game a shot! I chose randomly among the most popular games at this Casino. "Mystic Wolf" sounded pretty nice to me, so I started playing. At first, I couldn't get the hang of it, the technique of playing a slot seemed pretty random and illogical to me. But then I noticed a certain pattern in how different winning symbols appear and started using it. I'm still not sure if that was the real reason why I hit the jackpot, but I did! I was so surprised, I just made the maximum bet, spun the reel and – boom! – different symbols started appearing on the screen and I could literally see the amount of money doubling and tripling on my playable balance! I was shocked and excited at the same time! I won $36 250 overnight! It took me some time to withdraw all this fortune, but it was totally worth it," – our happy player told our editor.
"Since that time, I remain loyal to the one casino that made me richer in the first place. As my recent email stated, last month was my second anniversary with the casino, and I can't be happier," – said William, concluding his success story.
Well, we are certainly very happy to share with you all those incredible success stories that happen here, at the very heart of our Eclipse, and we can't wait to inspire you with another exciting news about a lucky player!
As for now, we want to remind you that Eclipse Casino can be extra generous when it comes to its VIP players and it worked out a whole Loyalty Program for its players with special bonuses, higher payouts, special Birthday offers, weekly and monthly cashback, which are able to help you take your game to new heights!
Don't hesitate to experience the magic of our VIP program yourself. And don't forget that you can become a hero of our next success story!